Body, mind and soul in harmony
That summer feeling
Mountains, lakes and sunshine
Summer holiday in the mountains
---
The relaxation on your dream holiday begins as soon as you arrive at the Maiskogelblick Holiday Apartment in Piesendorf near Kaprun. Calm, fresh mountain air and cosy accommodation will soon help you leave everyday life behind.
If you're the sporty kind, there's archery, horse riding, swimming, running, canyoning, rafting, paragliding, tennis or golf here, as well as summer tobogganing, ballooning, kite surfing, diving, parachute jumping and more.
Maybe you'd also like to take in a concert or go to a festival, or perhaps visit a museum or exhibition - all of it is within easy reach of the Maiskogelblick Holiday Apartment!
We promise that you and your family will never forget this holiday in the Zell am See - Kaprun - Piesendorf region!
Hiking, mountaineering, climbing
In summer and winter, the Pinzgau mountains are an El Dorado for hikers and climbers. 
You can simply take a "small" hike in the valley or enjoy a hike in one of the many mountain pastures. It's here that you can treat yourself to regional delicacies such as sugared and shredded pancakes, dumplings with cheese and onion, country doughnuts and so on, all made locally. 

You can however also scale one of the majestic peaks of the surrounding mountains. Or - if you prefer to climb, why not take a via ferrata or even tackle one of the rugged rock faces to reach the summit.
There are "more than enough" mountains and peaks in the region!
Lake Zell and outdoor bathing
Lake Zell is just a few minutes' drive away by car. A clear mountain lake with water clean enough to drink that also offers the perfect location for sport and relaxing. 
Whether you want to swim, dive, surf, kite-surf or simply cross the lake in a pleasure boat - this fantastic lake offers you all these options.
Alternatively, you could head to the Hinkelsteinbad baths in Piesendorf. They are just 5 minutes away from your apartment and offer you various pools, water slides, water mushrooms, a Boccia pitch, Pit-Pat, a children's play area and a buffet with a terrace overlooking the expansive Salzachtal valley. Simply spend the day relaxing here and let yourself be spoiled.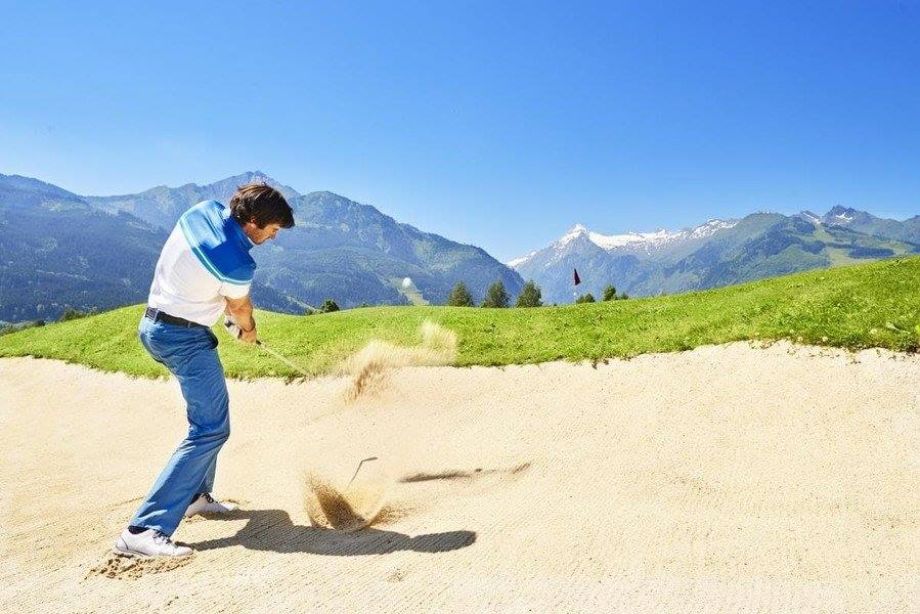 Premium golfing
While you're on holiday, why not walk in the footsteps of Bernhard Langer, John Daly, Greg Norman and Annika Sörenstam?
In the middle of the Zell am See – Kaprun holiday resort, in the beautiful state of Salzburg, is one of the largest golf courses in the Austrian Alps and one of Austria's most beautiful golf clubs.

The two 18-hole courses, "Kitzsteinhorn" and "Schmittenhöhe", named after the local Pinzgau mountains, with their varied fairways, are situated in park-like, flat terrain with natural habitats and reed-lined lakes, and can be completed without too much physical effort. Thanks to the various tee-offs, from white to orange, the two courses are ideal for single handicaps, pleasure golfers and beginners.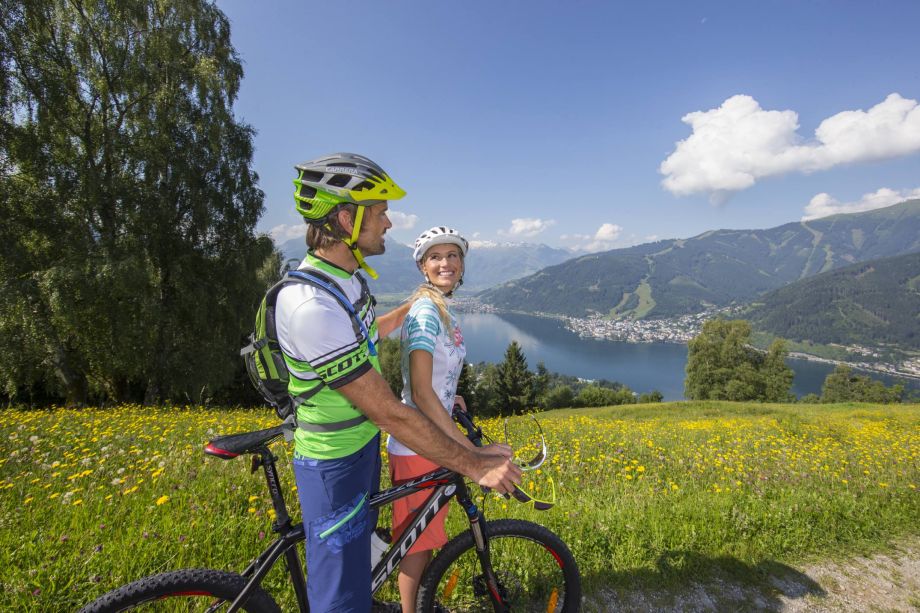 Cycling, biking, downhill
Cycling in the mountains? Yes, you can. And very well, at that. 
The region offers you a rich variety of cycle paths and mountainbike trails covering more than 400 kilometres!
Valley cycle paths take you to the surrounding villages and beyond. There are also numerous excellent and well-signposted mountainbike tours in the Zell am See - Kaprun - Piesendorf region. The famous Tauern cycle path also gives you the opportunity to undertake long tours. And if you wish, take the bus or train back to the starting point, making for an additional experience for the whole family.
Take your mountainbikes and head off on tour through majestic forests, breath-taking plateaus and to rustic, cosy lodges. For the route into the valley, take single trails and free-ride lines at Kitzsteinhorn.